Teknik Elektro UMN telah bekerja sama dengan RFH Jerman dalam penyusunan model praktikum dan pelaksanaan praktikum dan pelaksanaan praktikum jarak jauh untuk mata kuliah Programmable Logic Controller (PLC). Mahasiswa Teknik Elektro Universitas Multimedia Nusantara (UMN) melakukan simulasi perbaikan program sistem manufaktur pabrik secara jarak jauh. Proses perbaikan tersebut dilakukan di ruang Laboratorium Automasi Industri UMN. Sedangkan sistem manufaktur pabrik yang diperbaiki berada di Laboratorium Automasi (Automatisierunglabor) Rheinische Fachhochshule (RFH) Cologne Jerman. Perbaikan sistem manufaktur tersebut merupakan kegiatan Remote Lab Live Session dengan arahan Mr. Patrick Terber dari Rheinische Fachhochshule (RFH) Cologne Jerman. Dalam kegiatan tersebut, mahasiswa Teknik Elektro UMN dibagi menjadi dua kelompok. Mereka bekerja sama untuk memecahkan masalah yang terjadi pada sistem di RFH Cologne. Pola kerja yang diterapkan adalah kompetitif kolaboratif, di mana kelompok yang menemukan solusi terlebih dahulu dapat memberikan masukan dan bantuan kepada pendekatan masalah dari kelompok lainnya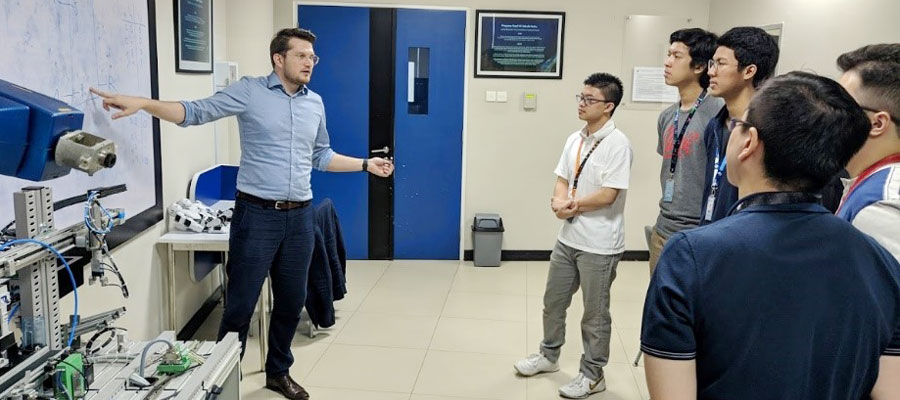 Certification Program Title:
Programmable Logic Controller (PLC) Maintenance Technician with TÜV Rheinland Certified Qualification
Admission Requirements:          
Minimum educational background: Vocational High School, 4th grade,
majoring in: industrial automation, industrial electronics, mechatronics
Examination Components:         
Practical exam
Required Competencies:            
In the examination participants prove their knowledge in the following areas:
Able to identify type of input, output and related items of PLC
Able to read and understand wiring diagram
Able to install and test the PLC and related devices
Able to modify simple ladder diagram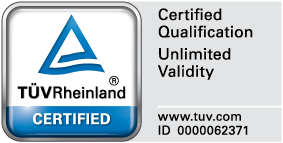 Department Of Electrical Engineering
Fakultas Teknik & Informatika
Universitas Multimedia Nusantara
Jl. Scientia Boulevard, Gading Serpong
Tangerang, Banten-15811, Indonesia
Telp: +62-21.5422.0808
Fax: +62-21.5422.0800
Email: [email protected]
© Copyright 2020 - Department of Electrical Engineering Faculty of Engineering and Informatics Universitas Multimedia Nusantara. Designed by AnyWay.